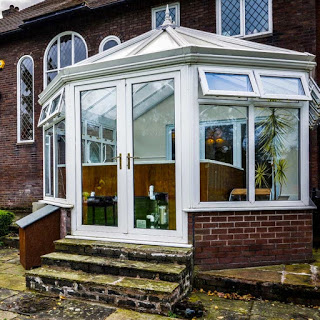 A UK swimming coach and soon-to-be-certified lifeguard, Carol decided that it was time to bring her swim training home. She turned to her nearest authorized Endless Pools® distributor. Some time after completing the project, our team visited Carol's Lancashire home to check in on her and her conservatory installation.
So, what made you think about getting an Endless Pool installed?
I initially got the Endless Pool when I was training to be a lifeguard. I was swimming a mile a day and it was so nice to have it at home rather than the inconvenience of trying to find a quiet space in a public pool at a time to suit me. There's a major lack of facilities in this area despite the interest that the Olympics generated.
Would it not have been better to build a full-sized pool rather than an Endless Pool?
I suppose it was the cost, which put me off a full-sized pool. Not necessarily the build cost, I mean the ongoing water and heating costs. Plus with the weather in this country, it's not ideal to have an outdoor pool. The Endless Pool fits in the conservatory, and it's ideal to have it available whenever I want it.
So how does it compare with a full-sized pool for swimming?
It gives you that feeling of a real pool, there's no doubt about it. I actually did some backstroke in there today, and I use these little fins, which really help.
I find from getting out of the Endless Pool and in to a full-sized pool, I certainly have the power, and it's great for sprinting.
I usually do front crawl, which is the easiest. I have done back-crawl which is harder, but it's about getting your technique right. Breaststroke is okay, and the mirror under the water helps.